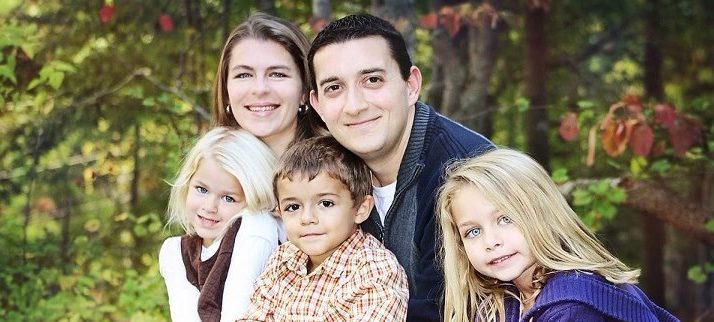 My name is Jonathan Herston.  Welcome.
I figure that if you've stumbled upon this site you might like to know a little bit about me and the site.
I am a husband to one and a father to three.  I am the Executive Director at the Circle of Care Center for Families. It is a family resource center that helps individuals and families across the entire spectrum of demographics reach their goals. I am a former counseling resident from the Pastoral Institute in Columbus, Georgia, and I used to teach part time at Southern Union State Community College as an adjunct instructor in Ethics and Psychology.  I have done web design for a number of years and used to have a small business building great sites for smaller churches that don't have the big money budget and technical resources.  I have pastored a number of United Methodist churches throughout North Alabama, and am currently the pastor at Hopewell UMC in Valley, AL.  I stay quite busy, so I don't get to write and post as much as I would like.
I love to learn, I'm fascinated with technology, and I love being able to help people. I'm captivated by Jesus. I found myself in a place where my faith was challenged in the midst of tragedy. And yet, despite those struggles I found myself responsible for preaching every Sunday. It was challenging to be open and authentic while also really struggling, but at the same time not wanting to push your issues onto everyone else. I couldn't reconcile a big all powerful, loving God with what had happened, and it left me reading and preaching from nothing but the gospels for about a year and a half. That process transformed my faith as I saw in Jesus someone who didn't avoid the pain that people were going through, like most of us do. Rather he seemed to go straight in and join people in their pain. I experienced in some mysterious way him joining me in my pain, and while I still wish the tragedy never happened, I have become a better person in a million ways through the ways God was at work in the midst of suffering. At this point, my primary goal is that the world be a better place because I am a part of it.
My undergraduate degree is in Religion and Philosophy and I have graduate degrees in Divinity and Counseling. I like wrestling with the big questions of life and looking to find meaning and significance, especially in the mundane and ordinary.  I love finding an answer to a question and it opening up a million more.  I find myself captivated by Jesus, the image of God he portrays, and the kind of life he invites us to live.  I truly believe this world would be a better place if there were more people like Jesus wandering around.
I'm fascinated by religious organizations.  I have a love/hate relationship with them.  I love to explore where they go right as so often I find myself cringing at where they go wrong.  I enjoy attempting to peek out over the horizon to re-imagine what life and faith can be because I believe we can continue to do better to be a force for good, bringing healing to a broken, lonely, and hurting world. I like helping people, especially helping them find faith, find healing, and find ways to move forward, whatever that may mean for them. These ramblings are my fumbling, stumbling attempts at growing more toward the type of person I would like to be.  I'm not there yet, I'm still in process, but hopefully I'm progressing.
So, hopefully, that gives you a bit of your bearings around here.  Again, I'm glad you found my site.  I hope you find something meaningful here.