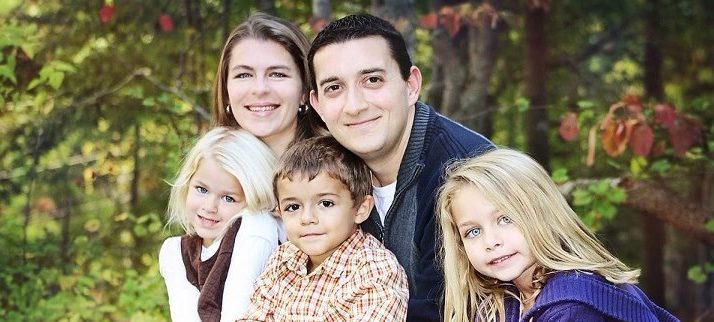 My name is Jonathan Herston.  Welcome.
I figure that if you've stumbled upon this site you might like to know a little bit about me and the site.
I am a husband to one and a father to three.  I am the Executive Director at the Circle of Care Center for Families. It is a family resource center that helps individuals and families across the entire spectrum of demographics. I am a former interim department director and counseling resident from the Pastoral Institute in Columbus, Georgia, and I used to teach part time at Southern Union State Community College as an adjunct instructor in Ethics and Psychology.  I have done web design for a number of years and used to have a small business building beautiful sites for smaller churches that don't have the big money budget and technical resources.  I have pastored a number of United Methodist churches throughout North Alabama, and am currently the pastor at Hopewell UMC in Valley, AL.  I stay quite busy, so I don't get to write and post as much as I would like.
I love to learn, I'm fascinated with technology, and I love being able to help people. I'm captivated by Jesus. My faith was rocked in the midst of tragedy, but I still had to preach each Sunday. Since I couldn't reconcile a big all powerful, loving God with what had happened, it left me reading and preaching from nothing but the gospels for about a year and a half. That process transformed my faith as I saw in Jesus someone who rather than avoiding the pain that people were going through like most of us do, went straight in and joined people in their pain. I experienced in some mysterious way him joining me in my pain, and while I still wish the tragedy never happened, I have become a better person in a million ways through the work God has done in the midst of suffering. My primary goal is that one day hopefully faaaar in the future when I die the world will have been a better place because I was a part of it.
My undergraduate degree is in Religion and Philosophy and I have graduate degrees in Divinity and Counseling. I like wrestling with the big questions of life, finding meaning in the mundane, and significance in the ordinary.  I love finding an answer to a question and it opening up a million more.  I find myself captivated by Jesus, the image of God he portrays, and the kind of life he invites us to live.  I truly believe this world would be a better place if there were more people like Jesus wandering around.
I'm fascinated by religious organizations.  I have a love/hate relationship with them.  I love to explore where they go right as well as cringe at where they go wrong.  I enjoy attempting to peek out over the horizon to re-imagine what a community of faith can be because I believe we can continue to do better to be a force for good, bringing healing to a broken, lonely, and hurting world. I like helping people, especially helping them find faith, find healing, and find ways to move forward, whatever that may mean for them. While working on my first master's degree I even did an independent study on alternative faith communities.  These ramblings are my fumbling, stumbling attempts at growing more toward the type of person I would like to be.  I'm not there yet, I'm still in process, but hopefully I'm progressing.
So, hopefully, that gives you a bit of your bearings around here.  Again, I'm glad you found my site.  I hope you enjoy it.